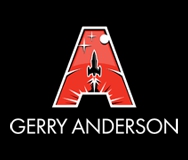 The Official Gerry Anderson Website. Created after Gerry's death, this site hopes to keep his memory alive, and also promote future 'Gerry Anderson' projects. Also features a blog, FAQ, and information on The Gerry Anderson Tribute Fund.
---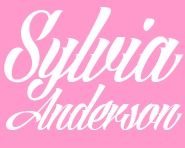 The official web site of the late Sylvia Anderson, which was re-launched in March 2013 and is now considerably better than it was. There is a nice collection of unusual photographs, and a couple of videos - one of which was lifted without so much as a thank you from my YouTube channel. There are also some interesting claims of authorship to several Joe 90 episodes that I wasn't aware of (she isn't credited on-screen for those).
---

TV Century 21 is the unofficial Gerry Anderson home page. It contains a wealth of information on his numerous TV shows. There is information on collectables, books and videos, and numerous articles on the special effects. Includes regular news updates. Well worth a visit.
---

Superb Space: 1999 information archive by Martin Willey. The amount, quality and accuracy of the information on the site is staggering.
---

Run by my good pal Clive Banks, this excellent site features guides to some of the best cult and classic Science Fiction and Telefantasy programmes ever transmitted - everything from Ace Of Wands to The X-Files (and most of the alphabet in-between). He's finally capitulated and uploaded a guide to Joe 90 as well. Obviously run out of chickens (previous visitors to this page will know what I'm on about. Everyone else - don't ask.)
David and I are both lucky chaps - we are both the proud owners of original 44" Eagle miniatures from Space: 1999. David's web site showcases his amazing Gerry Anderson model replicas and restored original studio items. Includes a photo feature on Space: 1999 studio models and the latest information and pictures of the original 44" Eagle 1 miniature.
If you're looking for Gerry Anderson and cult TV merchandise by mail order, you should pop by this site. Run by long-time Anderson fan David Nightingale, the site has all manner of merchandise, both old and new, for your delectation. And if you're ever in Blackpool, you can pop along to his shop Thunderbooks.
Andersonic is an A5 paper fanzine which covers the films and television series of Gerry and Sylvia Anderson. Each issue contains features and articles which explore and discuss their many series, from the black and white Supercar and Fireball XL5; 60s series Stingray, Thunderbirds, Captain Scarlet and the Mysterons, Joe 90 and The Secret Service; the live-action series UFO and Space: 1999; and later stuff such as Terrahawks and New Captain Scarlet. Previous issues have featured interviews with, amongst others, Mike Trim, Dominic Lavery, Shaun Whittacker-Cook, Jan King, Robert Easton, Tony Harding and Mike Noble.
Andersonic is published every 6 months (very approximately) and is available to buy via their website plus one or two other outlets, and via eBay around the time of publication. All issues are still in print and the fanzine is run on a strictly non-profit basis.
Stephen Clifton has a great site featuring his extensive collection of original 1960s Thunderbirds merchandise that was available in the UK. Lots of nice pictures of things I can't afford!
Your starting point for info on British cartoon, animation, comic strip and puppet creations of the past, present and future. They've got links, reviews and UK toon news a-plenty. They turn over stones untouched by search engines, with an unbiased review of the best links they find (they say very nice things about BIG RAT!). Plus there's a growing archive of self-created pages for you to peruse. Includes a section dedicated to puppet programmes, with many Anderson shows covered. Nice.
The website of Jaz Wiseman's The Morning After, the official The Persuaders! Appreciation Society, and the classic ITC action programmes.
Producers of 'Cult Themes' albums featuring Anderson theme cover versions by new acts.
---