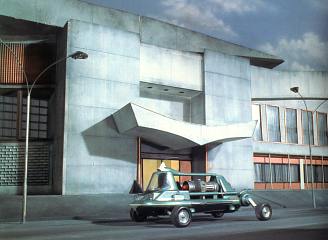 This is an organisation similar to M.I.5. or C.I.A. Its Head Office is in Washington, U.S.A. London is the location of its second biggest office from other offices and agencies all over the world.
The world is split into an eastern and western block. The aim of World Intelligence is to assist in maintaining the balance of power by whatever means in their power - but mainly through the expertise of their intelligence agents and their most special agent - JOE 90. W.I.N. is not a rescue organisation nor is it a police force.
Until Joe 90 there were 89 London based agents in operation. Joe became the 90th - hence JOE 90.
Communications are by special satellite and a network of transmitters.
Details taken from the Joe 90 "writers' guide", written by series script editor Tony Barwick and scriptwriter Shane Rimmer based on the format and characters developed by Gerry & Sylvia Anderson.
---