Cards Inc. will at some point this century - apparently - release a 72 card set of premium trading cards based on Joe 90, alongside their sets from many other Gerry Anderson series.

As a teaser, they released a special limited edition preview set of six cards (numbered J1 to J6). There are only 300 sets of these cards worldwide.
One side of the card features a photograph and information about the series and card set, the reverse side makes up an image which can be seen below.
Nice to see that I'm not the only one who uses the white Joe 90 logo on a red background...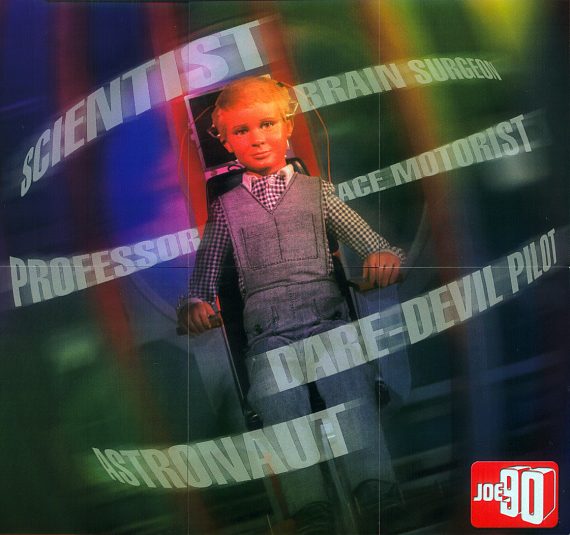 | | |
| --- | --- |
| At Memorabilia 2002 another preview set was released, again limited to 300 sets. This time the cards (numbered JMP1 to JMP6) stand alone and do not make a composite image. | |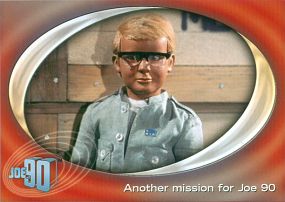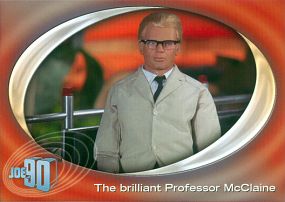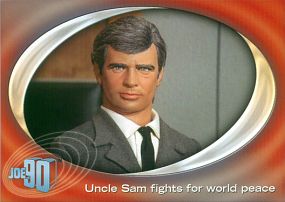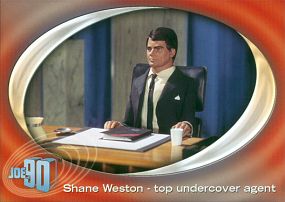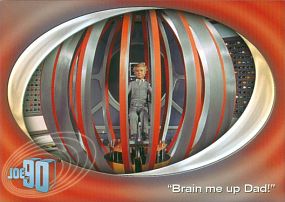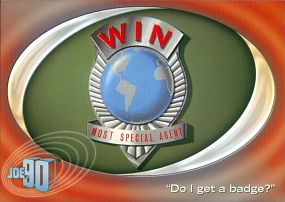 Also at Memorabilia 2002, Cards Inc. released a 6-card preview set (numbered SMP1 to SMP6) to promote their Supermarionation Collector's Edition Trading Cards. Only 300 sets were produced, and card 6 features Joe 90.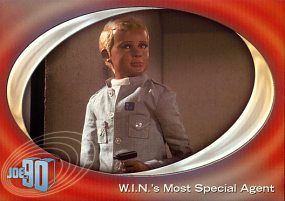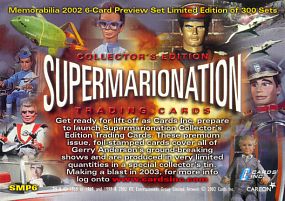 | | |
| --- | --- |
| A basic set of 30 cards appeared in 2003. The set also included an autograph card (Elizabeth Morgan, the voice of Destiny Angel in Captain Scarlet and The Mysterons) and a signed "sketchings" card by Graham Bleathman. Again limited to 300 sets, cards 22 to 25 feature Joe 90. | |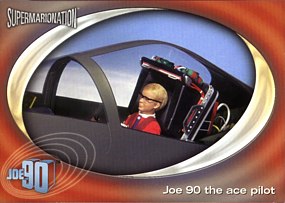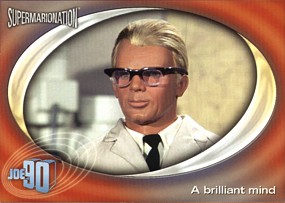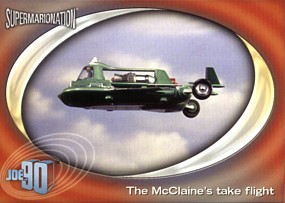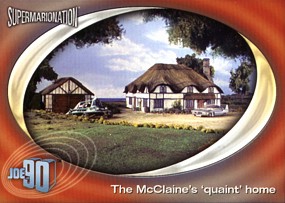 The punctuation on the last two cards leaves a lot to be desired, and several of the non-Joe 90 cards in the set are from framegrabs that haven't been resized correctly (everyone is a bit too "thin" - if you really want the lowdown on why 720x576 grabs should be resized to 788x576, have a look at this).
---