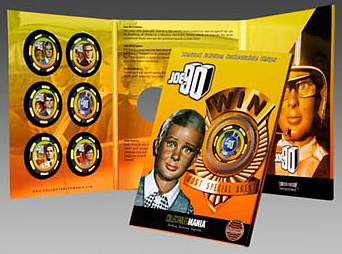 Every once in a while, an item comes along that makes you think... "why?" And "did no-one check this?"

Limited to 1000 sets worldwide, and comprising of six "individually serialised casino grade chips" (not twelve as stated on their web site, which seems to have vanished), you can either purchase the entire set or single chips.

But, honestly, what's the point? I get so annoyed when companies produce items which serve no function other than to be a "collectable" - something that they think the dedicated collector "must have" purely because it's "official". You can't use the chips in a real casino - and would you really want to display them? Like phonecards, they'd probably end up in a cupboard never to see the light of day again.