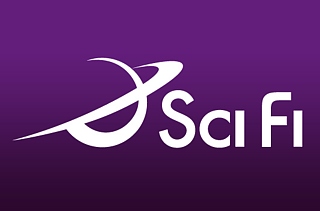 UK Satellite and cable channel Sci Fi began a screening of Joe 90 on April 10th 2009. The channel is also showing plenty of episodes of Stingray and Thunderbirds (including Thunderbirds in High Definition on Sci Fi HD) as part of "Supermarionation Weekend" over the four-day Easter holiday, followed by "Supermarionation Fridays".
Thankfully, Sci Fi has been supplied with the remastered versions of Joe 90 made for the 2002 DVD release. Unfortunately for SD viewers, the episodes of Thunderbirds are being shown in 16:9 aspect ratio, so we lose 25% of the original 4:3 image with no increase in resolution.
From May 1st, some Joe 90 episodes were preceded by a warning about flashing images and photosensitive epilepsy, as the opening title sequence (and more than likely any sequence with the revolving Rat Trap) doesn't comply with rule 2.13 of the Ofcom Broadcasting Code 2008.
The Sci Fi Joe 90 microsite features four interviews with Gerry Anderson; "Gerry Anderson Talks Aligators [sic]", "Gerry Anderson Talks Model Making", "Gerry Anderson Talks Puppets" and "Gerry Anderson Talks Studio Innovations". The rest of the microsite leaves a little bit to be desired; is it too much to run a spell check? There is a gallery of dubiously labelled photographs (Mac's car is a submarine apparently), and in the section on characters Shane Weston is called Sam Weston. Sam Loover has got casino chips disease and has his photograph replaced with one of General Valdes (formally Captain Black) from Viva Cordova.
Sci Fi is on Sky channel 129 (Sci Fi +1 on channel 130 and Sci Fi HD on channel 214), Virgin Media channel 135, and Tiscali channel 22. It is also available on Freeview as part of the Top Up TV - Anytime Package.